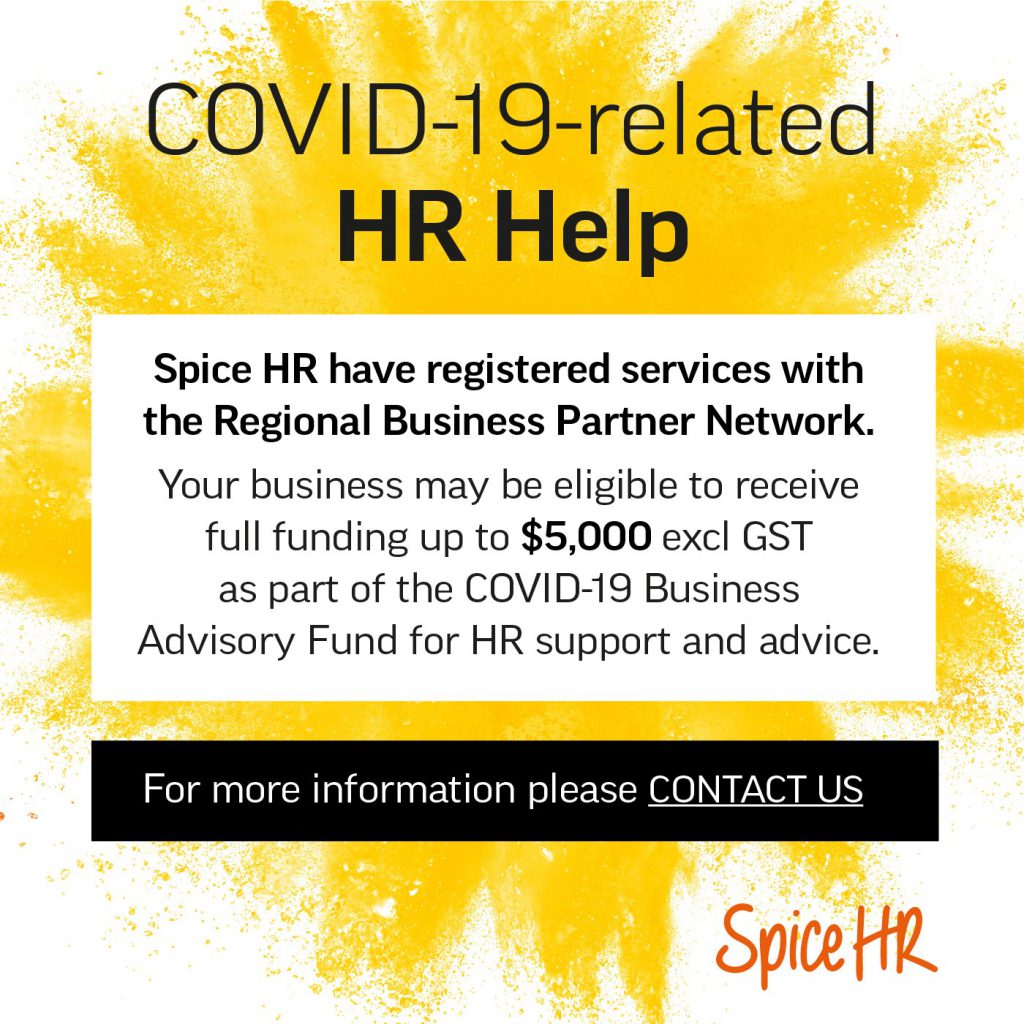 We're excited to be a Regional Business Partner Network service provider, allowing qualifying RBPN registered businesses access to COVID-19 HR advice and support via free funding! Here's the low-down …
Spice HR have 3 offerings, all fully funded up to the value of $5,000 excluding GST (or $2,000 if you're based in Auckland).
We have also collaborated with some like-minded colleagues to create a joint service offering: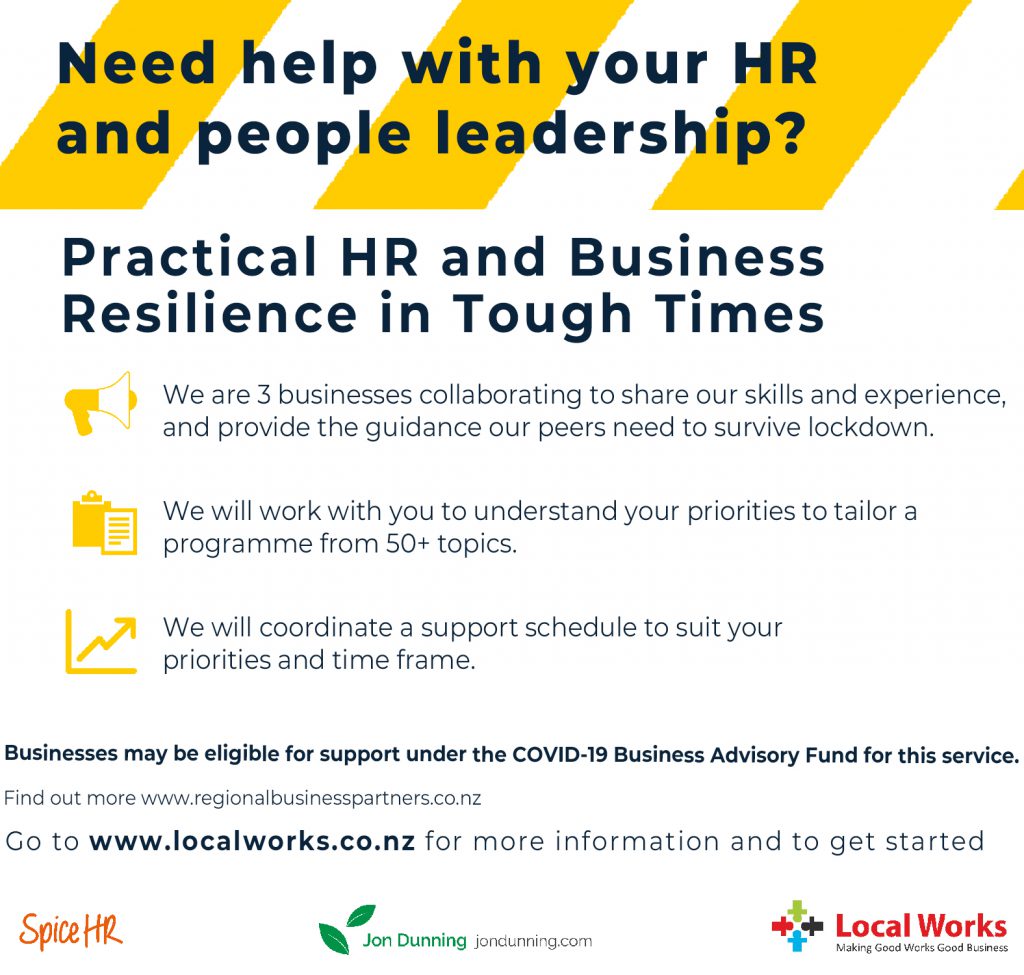 COVID-19 Business Advisory Fund – Information for Businesses
The Government has allocated an additional $25 million to support businesses through the COVID-19 pandemic. This funding is to enable businesses to access expert advice and support. Through the Regional Business Partner Network, business owners can access up to $5,000 excl. GST per business from the COVID-19 Business Advisory Fund for 100% funding, no co-funding is required.
If you haven't yet registered with the Regional Business Partners Network, you can Register here.
Eligibility Criteria for Businesses
Businesses must:
have fewer than 100 full time equivalent employees, and
be GST registered in New Zealand, and
have a New Zealand Business Number, and
be operating in a commercial environment; and
be a privately owned businesses, or a Māori Trust or incorporation under the Te Ture Whenua Māori Act 1993 or similar organisation managing Māori assets under multiple ownership.
For more information and help with your application, Contact Us today!